Alexis Romano
Millionaire No. 100
Alexis Romano didn't start out as a Network Marketing rock star. In 2008, she worked full-time as a High School Counselor and part-time, as a tutor and as a waitress. There wasn't really time for a life ~ it was all just working to make ends meet.
When she was first introduced to the Isagenix Nutritional Cleansing Program that year, Alexis was simply an enthusiastic product user ~ naturally sharing the Isagenix benefits with her family and friends. Although she certainly did need extra income, she was definitely not interested in network marketing ~ until her sponsor pointed out that she was already doing it ! When that sank in, Alexis agreed to attend an Isagenix event and there the opportunity finally clicked.
Although there were many obstacles along the way, Alexis kept moving steadily forward. Always working towards her goal of financial freedom ~ attending events, building her structure and growing her Isagenix Team.
Today, Alexis has become an Isagenix legend. Her list of accomplishments grows every year ~ Top Isagenix Income Earner ~ Isagenix Millionaire ~ 2014 Isagenix Leader of the Year ~ Certified Health Coach and Pole Dancing and Aerial Arts StudioOwner ~ and Isagenix 2015 Woman of the Year! She has also recently been recognized as one of the top 100 income earners worldwide in all network marketing!
Embracing the limitless Isagenix possibilities with hard work and dedication has certainly paid off for Alexis and for her Team. Her energy, positive attitude and devotion to helping others succeed make her an inspiring role model and mentor.
Tara Romano
Millionaire No. 119
Tara Romano wasn't always the energy-filled, vivacious, successful fitness and Zumba icon she is today. Six short years ago she was still searching for her path. Going to school and working full-time, teaching part-time as a fitness instructor ~ she was haggard, exhausted, and living paycheck to paycheck.
Tara avoided trying the Isagenix Nutritional Cleansing System until her sister ~ Isagenix SuperStar Alexis Romano ~ finally gifted an Isagenix Program to her for Christmas. Of course Tara had amazing results with Isagenix ~ just as Alexis had promised. Renewed energy and losing 9 pounds had Tara convinced ~ the products now became part of her daily routine. She still had no interest whatsoever in the Isagenix business opportunity though ~ no matter what Alexis said.
Fast forward two years and Tara was still struggling financially. She finally gave in to her sister's persistence and decided to give the Isagenix business a try. She started attending Isagenix events, learning about the Isagenix community and soon fell in love with the business.
Four years later, Tara has never looked back. Now an Isa-Millionaire in her own right and in the best shape of her life, Tara has built both an incredible Isagenix Team and a respected Zumba fitness brand. She splits her time between studios in LA and New Jersey, helping others succeed both physically and financially ~ to better health and to a life of their own design.
I was that person who said, "I don't want to do one of those network marketing things, I don't want to sell anything." Now I feel beyond blessed that this opportunity was shared with me. I'm just an ordinary person and now I'm literally traveling the world pursuing my passions.
Ciji Siddons
Millionaire No. 146
Ciji Siddons said 'No' to a lot of choices before she found the one that was exactly right for her. Through college, then working as a waitress and bartender, she kept searching ~ never giving up on finding her life's passion.
When Tara Romano introduced Ciji to the Isagenix Nutritional Cleansing Program five years ago, Ciji knew that she had found something special.
In fact, she was so inspired by the Isagenix message of healthy cleansing and nutrition, that she decided to pursue ~ and achieve ~ a Master's degree in Nutrition Education.
Ciji's Isagenix business breakthrough came two years later at an IsaU event. "I finally got it ~ It's not about you – it's about all the other people that you can help to open up new possibilities in their lives."
Setting her sights on success, Ciji went to work. Within a year, she was earning a serious Isagenix income and just kept going from there. Today, Ciji is an Isa-Millionaire and an amazing Team Leader. She has built an impressive international Team while enjoying the freedom of working for herself ~ on her own terms.
"I always knew I wasn't meant for a standard job. I am now living a dream I never envisioned was even possible because someone cared enough to introduce this opportunity to me."
Heather Wood Johnson
Millionaire No. 169
Twenty years ago, Heather was as an account manager in the music industry working with popular artists like Britney Spears, George Strait, and Ozzy Osbourne. "It sounds pretty glamorous, and it was a great career in my 20s," remembers Heather, "but it was a lot of stress, and then I got laid off."
Dawn Ferrentino
Millionaire No. 175 
When Dawn was first introduced to Isagenix by her hometown friend Alexis, she just didn't think that the program would work. "I was really skeptical at first. I actually didn't start for about seven and half, eight months. I just blew her off and didn't respond for a while," remembers Dawn.
Christine Orsino
Millionaire No. 181
"When I was working in corporate America, I always had that nagging feeling," Christine remembers. "I felt like there was something more that I was supposed to be doing; I just had no idea where to find it."
Angela Maresca
Millionaire No. 193
Angela's parents immigrated to Brooklyn, New York, in 1974 for a better life and greater opportunity. Growing up, Angela was taught to get a job with a good pension and health insurance, but she never dreamed that she could one day find success by building her own business.
Kerry Gutilla
Millionaire No. 222
"We are taught to go through the motions to meet the status quo – school, job, pension, etc.," Kerry said. "That all sounded okay in theory, but it's never really resonated with me, and it certainly didn't excite me."
Ed and Bessie Goldin
Millionaire No. 284
A little over 5 years ago, a complete stranger changed the life for Ed and Bessie Goldin with a simple Facebook post. Not only did they both lose a combined 75lbs in weight, they were able to both become corporate America dropouts and have the time and freedom to raise their 2 daughters.
Partnering with this incredible company not only opened the doors to residual income and success, but allowed for them to dream big and accomplish so much. Hailing from Merrick, Long Island they recently jointed the coveted legacy club as the company's #284th millionaires.
Over the years they have earned Top Achievers recognition and trips, awards for Rising Star, as well as qualified for some amazing challenges including isachampionship challenge and the most recent Top 100 Disney challenge.
Jodi Tosini and Jessica St. Peter
Millionaire No. 260
New York City History Teacher and Corporate America Executive found Network Marketing to be the best opportunity to become entrepreneurs and live life on their own terms. Isagenix millionaires Jodi and Jessica will tell you "The days of trading time for dollars are over. Being able to work from anywhere, creating residual income with no cap on what we can earn is truly a blessing and total sense of Freedom. If freedom is a priority in your life, seek out the people who have it and do what they do! Success always leaves a roadmap.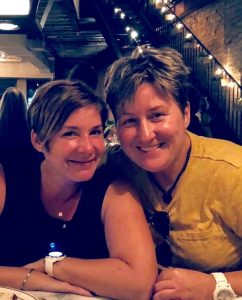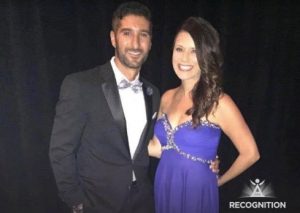 Joanna and Mike Cavalcante
Millionaire No. 233
A former "Jack of all Trades," Joanna Cavalcante began working in sales right out of college. After some time, Joanna decided to go back to school for her cosmetology license. She realized that she had a real passion for teaching fitness, and Joanna began looking into starting her own boutique fitness studio. Joanna was introduced to Isagenix and quickly experienced amazing physical results. She immediately saw it as a vehicle to make extra money, and started sharing Isagenix with her friends and family. As Joanna's business began to grow, she started to lock arms with like-minded people and felt a sense of community. The money she earned part time with Isagenix allowed her and her husband to start a family. In just under two years, Joanna replaced her husband's corporate income and brought him home to work the business with her. Joanna & Mike became Isagenix Millionaire's* in the fall of 2017, right before bringing their baby girl into the world. Thanks to Isagenix, Joanna and her husband now work from home full time, allowing them to spend time with their 4-year-old son Jake and 1-year-old daughter Liv. They want to share the gift of Isagenix, impacting as many lives as they can!
Laurie Carminucci
Millionaire No. 293
Former high school English teacher, turned stay-at-home mom, Laurie Carminucci fell in love with the Isagenix system she used to drop the last 10 pounds of baby weight. As a result, Laurie shared what she loved with her friends and family and her "unplanned" Isagenix business started to take off. "I absolutely love the financial freedom that is possible in this business, but what I value most is the time freedom. Being able to travel around the world with my family, volunteer in my kids' classrooms and create my own schedule is truly priceless." Laurie continues to pay it forward and bless more people with the incredible solutions that Isagenix offers. She is so grateful for this company and looks forward to impacting as many people's lives as possible!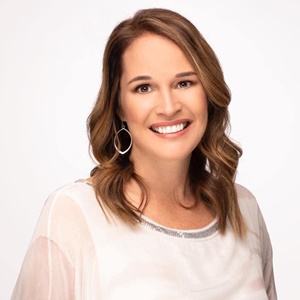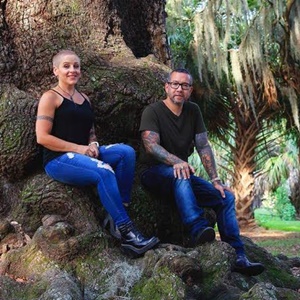 Pete & Wendy Kaufmann
Millionaires No. 295
The Kaufmanns started their Isagenix journey in 2014 just to try the program for a month. They already considered themselves healthy, exercised six days a week, and ate organic. After a great product experience they saw a great opportunity to help others accomplish what they had. Peter and Wendy ran with the business opportunity and three years later, with hard work, dedication, and consistency, bought their dream home in New Orleans and have grown an international business team.

Abby & Dylan O'Neil
Millionaires No. 290
Abby was first introduced to Isagenix by Joana Cavalcante while on vacation in Aruba. At the time, Abby was a single mother who has just graduated from business school and put her dreams of becoming a pharmaceutical rep on hold. Six years after her initial meeting with Joana, Abby decided to start her Isagenix business after feeling exhausted and missing her husband who often had to travel for work.
Abby and her husband, Dylan, now focus on growing their business together full time* and can enjoy time with their three daughters. Isagenix has allowed Abby to pursue opportunities that would otherwise not be available and find the community and friendships she has wished for her entire life.
Abby enjoys traveling, photography, skiing, and giving back to her community. She is passionate about parents having the ability to be present in their lives and raise their children.
Dylan was introduced to Isagenix by his wife, Abby, who started her journey a few months before him. He was fully supportive of Abby when she used the products but was resistant to try them himself. But, once he saw the physical results Abby achieved, along with her newfound energy, he knew he had to give it a shot.
When the couple was first introduced to Isagenix, Dylan was working a full-time job with a long commute for an experiential marketing company in their fabrication and production division. He often worked 70-80+ hour weeks building displays, custom vehicles, and trailers for clients. He wasn't home very often and even had a bedroom set up in his office at the shop for those long nights when he was working too late and didn't want to make the drive home.
He enjoys woodworking, golfing and snowboarding. He especially loves being a part of the START community because there are so many young people out there who have no idea what this industry has to offer. He shared, "The possibilities one can create are limitless if they have the vision and the drive."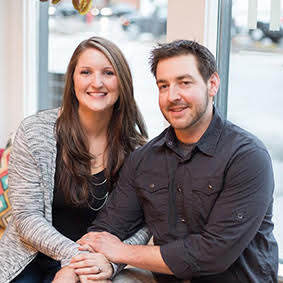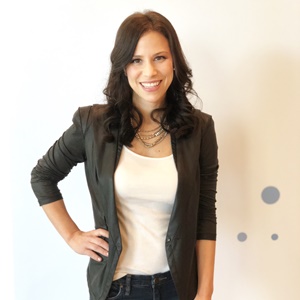 Lara Leopaldi
Millionaire No. 251
Lara was exhausted, unfulfilled and burnt out commuting and working long hours on Wall Street. She started Isagenix to gain energy but with a shy and quiet personality was a hard no to the opportunity side. A year after loving the products and the way she felt, she decided why not her. Network Marking was the vehicle she had been searching for all a long – she longed for time and financial freedom and that is exactly what she found with Isagenix. She knew she wanted to start a family yet her old career was never going to grant her the family life she wanted nor the opportunity to see her future children awake. After hard work and dedication she is now able to stay home with her 2 year old daughter.

Desiree and Michael Coluzzi
Millionaire No. 302
Desiree was a burnt out pharmaceutical rep was looking for a new opportunity! She wanted to work from home & have the freedom to live life on her terms & always be there for their daughter Sophie. She always had a burning desire to do something more. She had a passion for health & wellness so when Isagenix was introduced to her in Spring of 2013, it was the perfect fit.
She got to work & was super coachable. She left her pharma job to pursue her passion. It took her 15 long, stressful years to make an annual 6 figure income with her pharma job, she did it in her first Full year with Isagenix (2014). Her husband Mike an attorney saw the potential here and decided to join her. They were obsessed with these products and loved sharing and building a team of others who love the products, wanted more in their life & saw this wonderful opportunity!
They have built an amazing team and it keeps growing. "We have every box checked, Isagenix is a company with best products, leadership, training, compensation, culture & most awesome people. The people I have met are always lifting you up and supporting you and I have made wonderful lifelong friends that feel like family to me. We will never stop taking these products, they have transformed our entire family's health and well-being. I am super grateful every single day that Isagenix came into our lives! "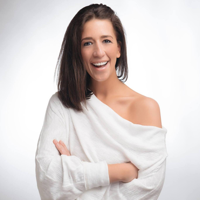 Vicki Pollack
Millionaire No. 368
Vicki used the Isagenix products back in 2009 and ignored every attempt that her enrolling sponsor made to speak to her about the business side of it. She is a self proclaimed skeptic of all skeptics and at 25 years old when she first ordered the products, she cheated the whole time on the program but she remembered the taste of those shakes were incredible.
Fast forward to 2014, Vicki started gaining weight so she re-ordered the 30 day system from Alexis Romano and 24 hours later found out she was pregnant (hence the weight gain). She called Alexis to return the products but Alexis asked her the one question she always says forever changed her life…"Vicki, what are you going to do when the baby is born?". Vicki was working at a very well paying corporate sales job and had no interest in taking something else on her plate….UNTIL she looked at how much infant day care would cost. A cool $2,000 extra per month. That was the only reason Vicki ever started this business, and with every ounce of hesitation and skepticism, she began. Fast forward to today and she has cumulatively earned over $1,000,000 in Isagenix 7 and a half. years later. In Vicki's words, "if you're a skeptic, I get it. But there's something here for you. All you have to do is trust the person you're speaking to about it. It could quite literally change your life."
Alexis Demetroulakos
Millionaire No. 411
Alexis was a single mom, overworked, stressed-out NYC Magazine Exec for over 17-plus years, commuting and working endless hours for demanding bosses around the clock, dodging daily layoffs in a tumultuous,cut-throat industry. All the while, trying to recoup her foreclosure and massive debt that built up after the 2008 recession which knocked her on her butt, right after buying her first home with her then 2 1/2 year old daughter. Always a health and wellness junkie, she felt exhausted and not her best. After dodging her best friend's sister for almost 2 years, she finally felt bad and eventually said yes to a 30 day reset with no intention of anything more. After starting her box almost 2 months later, she knew something was up. She felt like her old self again with pep back in her step and people started to notice.
Soon, she was sharing pretty much on the DL in the pockets of her already busy life, from bathroom stalls to tea breaks. In just 15 months, the income she was making super part-time (5-10 hours a week)matched her once-battle-pay, six-figure income, and she was able to walk away and start to live life on her terms.
Now she lives a life of "freedom" and never misses a moment of her family and busy teen daughter's life. She pinches herself everyday that she "gets" to do this, work one-on-one and empower other people who also might be feeling stuck — mentally, physically, and financially — as she so quietly did for too long. She not only helps them feel and look better but also helps them earn an income that can help them change their story and get the fairy-tale ending they deserve too if they so choose. That is her most favorite part of it all.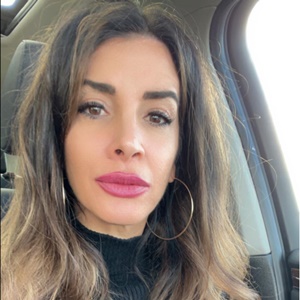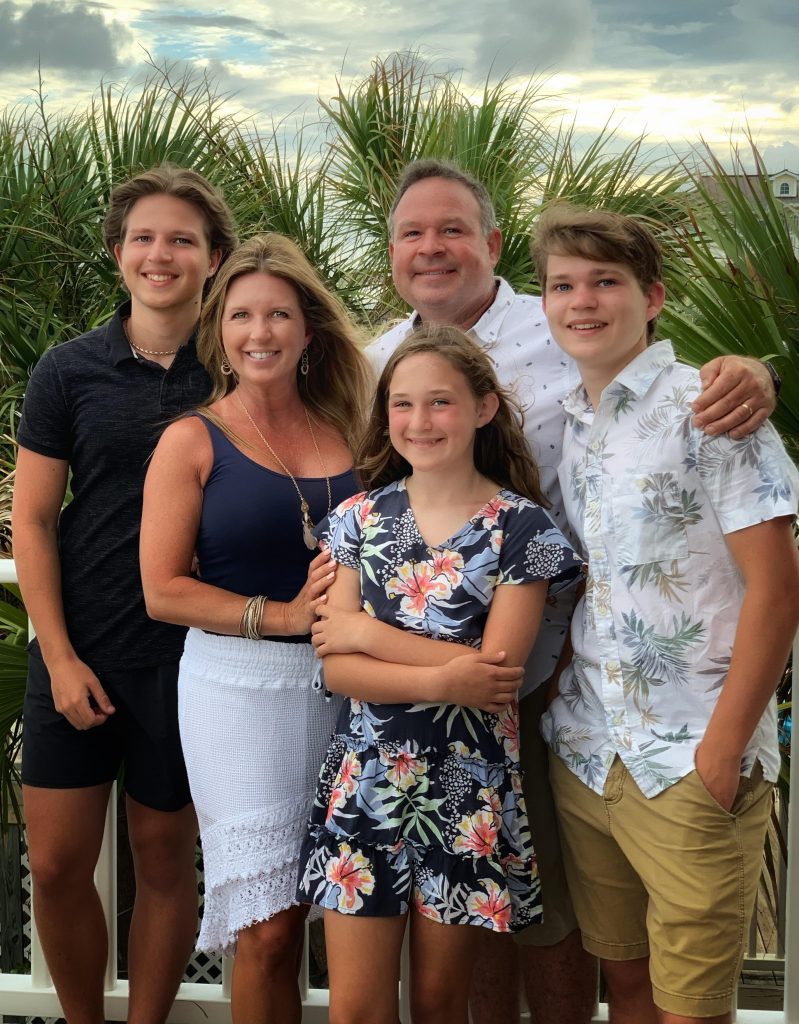 Jeff & Michelle Jackson
Millionaire No. 423
Jeff and Michelle Jackson are proud parents of three children. They are also owners of boardwalk restaurants on the Seaside Heights boardwalk in New Jersey. They always loved the freedom that came with owning their own business. It has allowed them to travel more, be home more and never miss their kids games or special events. However, in 2012 things took a turn for the worse as Hurricane Sandy ripped through the town of their business. It took years for Seaside to rebuild and bounce back from the damage of that storm. In the meantime, Jeff and Michelle struggled to keep their business, their home and their family afloat.
It was then, as they were searching for a huge opportunity to save them, that they found Isagenix. They became intrigued when they witnessed two of their previous bartenders obtain financial freedom with this vehicle. Although they were completely new to network marketing, they found that with the right products, team support and compensation plan, they could do this and could teach others how to do the same. What they loved most was that they could still work for themselves and continue to live in a world that would allow them to have the financial and job freedom they were so accustomed to.
Because of Isagenix, not only did they survive one of the scariest times of their lives, but they thrived. They found light when there was darkness; they found personal development, better health, even more family time and travel, and they found wealth. Because of this opportunity, they were able to keep their home and their boardwalk business that they were once so close to losing. They were even able to expand and purchase an additional boardwalk restaurant, remodel their entire home and send all three of their kids to private school. They accomplished all of this while hitting this incredible milestone as Isagenix Legacy members.
They are forever grateful for saying yes to this opportunity. They believe the power of residual income is meant to be shared, and they encourage anyone to take a look at how Isagenix could make an impact on their life.
Casting a Vision for Success
Mother of two and START member Abby O'Neal shares how she and her husband successful built their Isagenix business using social media and connecting effectively with others…
Burnt out Corporate Employee Catches The Vision
Working 70 hours a week and finding out she was about to have her first baby, Vicki Pollack reluctantly started her Isagenix career to be able to afford infant daycare. Her journey has turned into so much more….
START 1000 is an exclusive club of young leaders ages 18-35 who are eligible to earn six-figure residual income with Isagenix. These leaders have worked extremely hard to achieve this milestone and are committed to helping others see the same vision for physical and financial freedom in their own lives. Of 333 START 1000 inductees to date, our team has watched 16 of our leaders walk the stage earning this honor. These achievements are a testament of their individual dedication to providing solutions to others, yielding Results You Can't Get Anywhere Else™.
EARNINGS DISCLAIMER
The ability to earn income under the Isagenix compensation plan depends on many factors including an individual Associate's business, social, and sales skills; personal ambition and activity; availability of time and financial resources; and access to a large network of family, friends, and business contacts. Isagenix cannot and does not guarantee any particular level of earnings. Even Associates who dedicate a significant amount of time, effort, and personal funds may not achieve a meaningful level of success. For average earnings, please refer to the Isagenix Earnings Disclosure Statement at IsagenixEarnings.com