Meet CelletoiTM
Inspired by you, perfected by nature and science.
Undeniable Results
Welcome to CelletoiTM. A skincare line that integrates nature and science for the ultimate in skincare in the age of self-care. All you need to know about this groundbreaking line is found in this toolkit—conveniently available at your fingertips.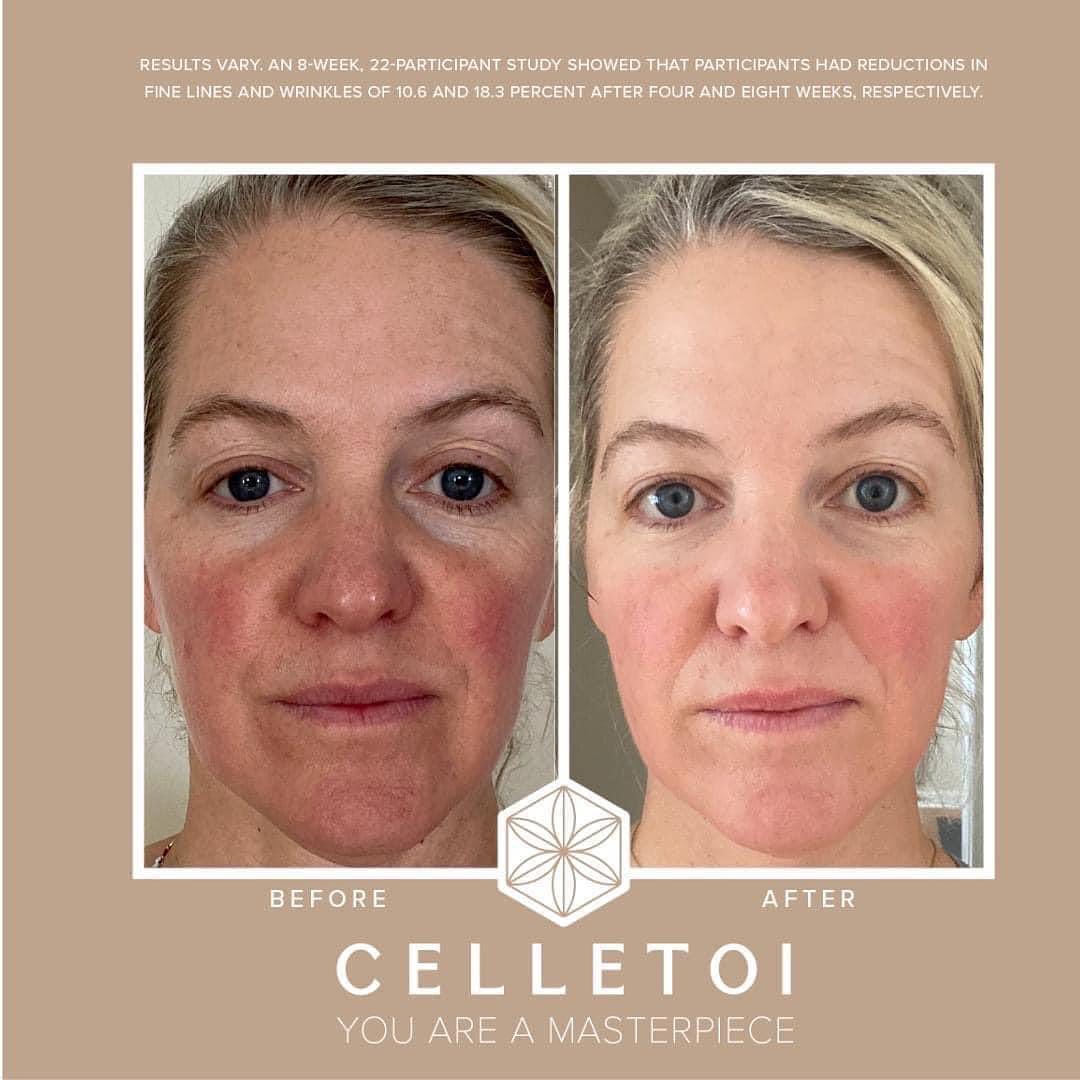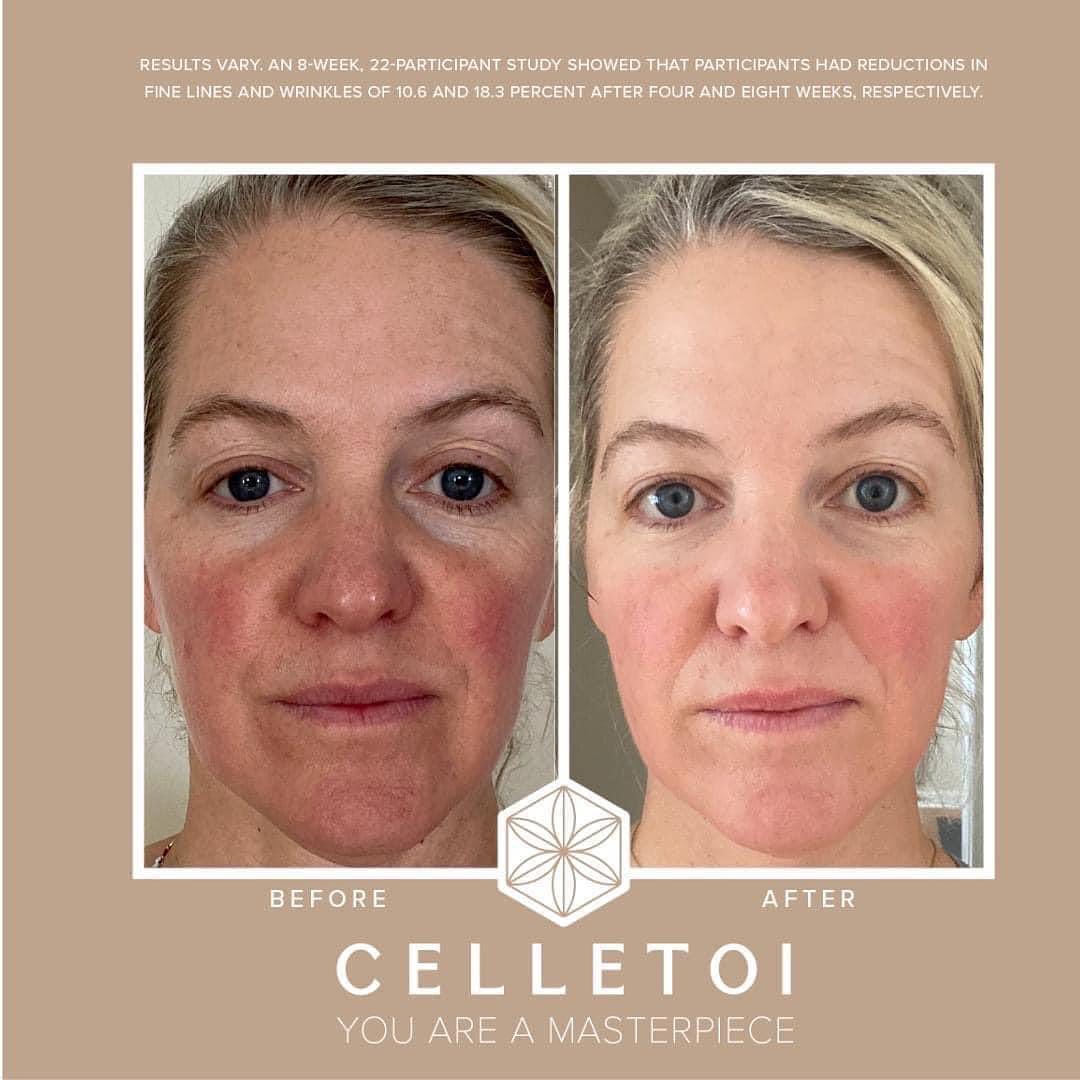 Our internal study and impressive numbers
71%
Noticed an improvement in skin elasticity / firmness
85%
Noticed more radiant skin
71%
Noticed a more even skin tone
78%
Noticed an improvement in skin texture
† † Individual results may vary. Statistics are based on an internal pilot trial of 14 participants who used Isagenix Collagen Elixir™ along with the Celletoi™ skincare system consecutively for 4 weeks.
The Masterpiece Collection
The heart of our skincare line is Celletoi BioFirm Complex. When you add our Collagen Elixir to it, you get ingredients that synergistically work together to give you results never seen before.
All products containing Celletoi BioFirm Complex–along with Collagen Elixir– are available in our must-have Masterpiece Collection.
Dive into the Masterpiece Collection today. You'll get:
Collagen Elixir (30 count)
Moisture Balancing Cleanser
Firming Cashmere Cream
Advanced Youth Serum
Restorative Eye Treatment
Complimentary Celletoi Travel Bag
Safe, Clean, Tested, and Kind

A LOOK INSIDE
Strong, authentic, and undeniably powerful. Just like you.
Celletoi
BioFirm ComplexTM
The revolutionary Celletoi BioFirm Complex™ works to help soften the look of emerging lines and wrinkles. Its superfine molecular weight delivers the potent ingredients deep within the skin's surface for limitless possibilities. The combination of five concentrated growth factors, rejuvenating nutrients, and snow algae from the Swiss Alps help reduce the visible signs of aging.
CeraposomeTM
The secret to a supple glowing complexion starts at the foundation. Your skin needs to be equipped to shield itself from the energy-depleting elements of the environment in order to maintain essential moisture. The Ceraposome™ proprietary blend combines the aquatic powers of Sea Fennel and Sea Holly stem cells with the moisturizing benefits of ceramides to help maintain the skin's moisture barrier.
Plant stem cells
Plant stem cells from Sea Fennel imitate the beneficial properties of retinoids to diminish the appearance of fine lines and wrinkles and leave the skin feeling smooth and soft. While plant stem cells from Sea Holly help reveal firmer, radiant skin. To ensure cell membranes remain intact and deliver enhanced hydration, we source from freeze-dried coastal plants, rather than modified plant extracts.
Ceramides
The nourishing property of ceramides assists in forming a protective layer to help skin retain essential moisture. They provide a replenishing barrier support to reinforce the skin's naturally occurring ceramides. By maintaining the moisture balance of your skin, you are defending against the drying effects of everyday stressors. The ceramides used within the Celletoi skincare line are encapsulated in a plant-derived lipid layer to help increase absorption for a luscious finish and to further amplify your results.
Celletoi Peptide BlendTM
This advanced multi-peptide concentrate targets the appearance of fine lines and wrinkles to unveil an uplifted, thriving complexion. These signature peptides are comprised of essential amino acids that support healthy-looking skin.
The Celletoi Botanical BlendTM
Featuring key botanicals that have been used throughout history in centuries-old beauty rituals, the Celletoi Botanical Blend™ is rich in antioxidants to soothe, nourish, and protect the skin.
Ginseng
A renowned and precious superfood traditionally found in Asian remedies. Popular due to its abundance of vitamins and minerals and ability to help brighten and revitalize the complexion. Legend tells us of Hwang Jini—the most beautiful woman in the Joseon Dynasty—who used ginseng, compelling women to follow her beauty routine for centuries.
Green Tea
One of the most consumed botanicals throughout Asia and known for its beneficial properties. Rich in caffeine and antioxidants, it aids in reducing puffiness under the eyes and improving the appearance of skin texture.
Licorice Root
A remarkable herb known for helping with sensitive skin and fading the appearance of dark spots. Helps to reveal a brighter complexion.
Lavender
Harvested throughout the centuries for its soothing aroma, it also helps calm and soothe the skin for a balanced look.
Turmeric
Helps revive the skin by bringing out a natural glow and aids in unveiling luminosity.
Rosemary & Thyme
Antioxidant-rich revitalizing herbs help protect against environmental stressors that cause dryness, for a refreshed and clean feeling.
Celletoi and you. A natural combination.

HOW TO USE
The CelletoiTM Skincare Line was created for its individual products to be used together for stronger and longer lasting results.
Moisture Balancing Cleanser

CLEAN THE DAY AND NIGHT AWAY.
Refresh and nourish the skin while removing make-up, dirt, and impurities in the morning and evening. Lightly dampen face, then massage a generous amount over face in a circular motion. Rinse thoroughly with warm water and pat dry for a bright, radiant complexion.
Key Ingredients:
Celletoi Botanical BlendTM
CeraposomeTM
Quillaia Shell

Clearing

Brightening
Dermatologist Tested

Cruelty Free

Vegan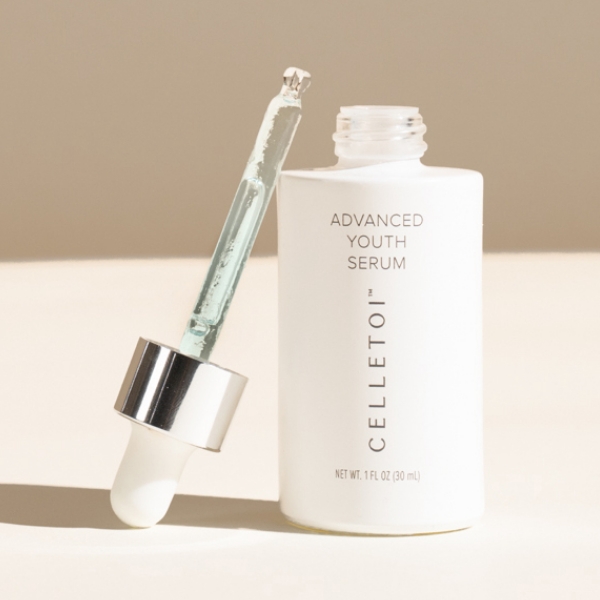 Advanced Youth Serum

Boosting Skin's Self-Renewal Process.
Provide a concentration of growth factors for enhanced results to both face and décolletage by adding a dropper of serum each morning and night after cleaning for improved skin elasticity, tone, and texture. The lightweight texture glides seamlessly over the skin to promote a glowing, youthful appearance, and works with the skin's natural renewal process.
Key Ingredients:
Celletoi BioFirm ComplexTM
Celletoi Peptide BlendTM
Celletoi Botanical BlendTM
CeraposmeTM

Firming

Correcting
Dermatologist Tested

Cruelty Free

Vegan
Restorative Eye Treatment

BYE-BYE SLEEPY EYES.
Enjoy a reduction in the signs of aging and support skin renewal to visibly smooth lines and wrinkles for more youthful-looking, radiant eyes, instantly. Use morning and evening with a cooling metal applicator to gently glide a small amount along the underside and corners of the eye and orbital bone until absorbed.
Key Ingredients:
Celletoi BioFirm ComplexTM
Celletoi Peptide BlendTM
Celletoi Botanical BlendTM
CeraposmeTM
Squalane

Firming

Smoothing
Dermatologist Tested

Cruelty Free

Vegan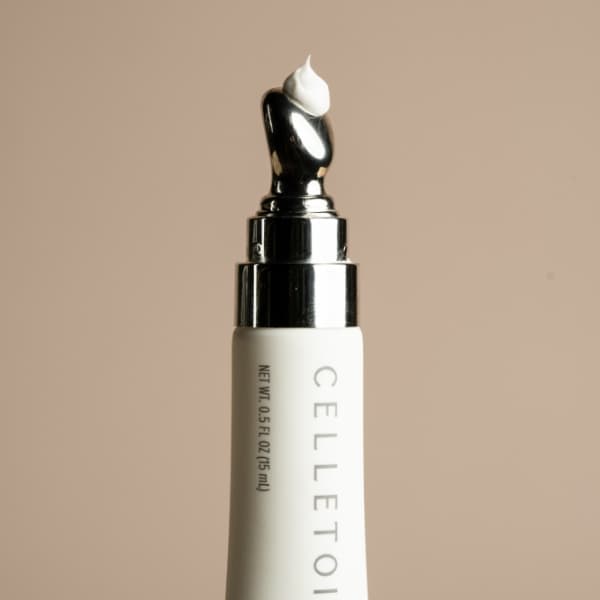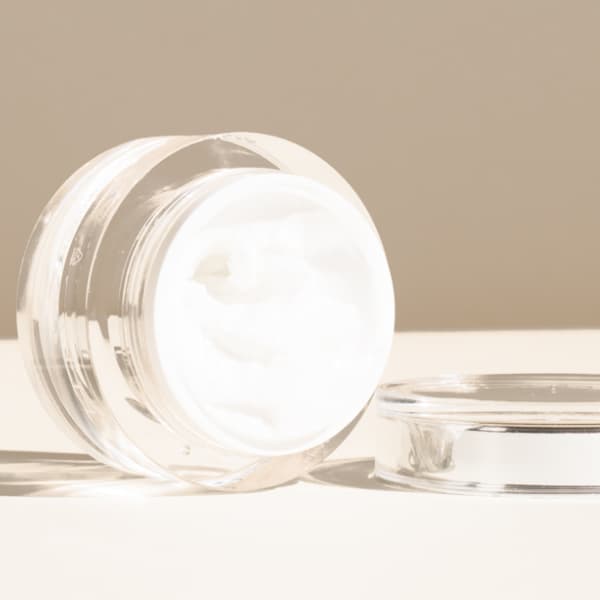 Firming Cashmere Cream

YOUR KEY TO SKIN HYDRATION.
Assist your skin in its ability to retain moisture with Firming Cashmere Cream's Hyaluronic acid and soothing ceramides. Use morning and evening after cleansing for a smooth, lifted complexion. Gently massage a generous scoop of cream onto the face and décolletage until absorbed for daily protection of the skin's moisture barrier and support against daily toxins and pollutants.
Key Ingredients:
Celletoi Peptide BlendTM
Celletoi Botanical BlendTM
CeraposomeTM
Hyaluronic Acid
Shea Butter

Hydrating

Smoothng
Dermatologist Tested

Gentle on Skin

Cruelty Free

Vegan
STEP INSIDE YOUR GLOW.
Indulge your skin from the inside out with 5 grams of wild-caught Scandinavian marine collagen. This daily drink ritual helps encourage natural collagen production to maintain a more youth appearance and helps reduce the appearance of fine lines and wrinkles by improving skin elasticity.*
Key Ingredients:
Scandinavian marine collagen peptides
Biotin, zinc, and vitamin C
Ancient beauty blend of aloe vera, chamomile, acerola berry and goji berry

Dairy Free

Gluten Free

Non GMO

Soy Free
* This statement has not been evaluated by the Food and Drug Administration. This product is not intended to diagnose, treat, cure, or prevent any disease.